Clare Toy - Composer, Arranger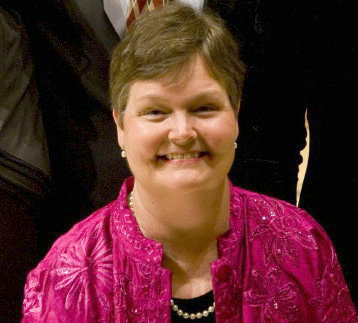 "Music is in her bones" some might say. She inherited the gift from her father and played the piano and viola starting in the early 60's. The writing started in the late 70's, and resulted in two recordings, mostly scripture set to original tunes: Sing a New Song (I & II). In 1982 she and her father, Claude Capers, collaborated on an Easter cantata titled Via Dolorosa. In 1994 they wrote a Christmas cantata, Christmas Praise.
Clare and fellow-musician Frank Bourne wrote a musical setting of the Eucharistic, titled Reconciliation Mass, as well as a choral suite based on the first chapter of John's gospel, titled In the Beginning. Frank and Clare produced two CD's, Love Came Down and We Have Seen His Glory.
While serving as music coordinator at Holy Trinity Episcopal Church in Melbourne, Clare set all the Psalms in the three-year Eucharistic lectionary to music. In addition to writing many choral anthems, she has arranged numerous hymns for piano.
She orchestrated two of the hymns for the Celebrating Grace hymnal, which was completed in March 2010. Her first published anthem, titled Christ on Calvary, was released by Shawnee Press in November 2010. The lyrics were written by the late J. Paul Williams. In 2014, Shawnee Press published her setting of Julie Myers' text, Alleluia, Christ Has Triumphed.
Clare's first college degree was a BS in Nursing from Emory University, but she returned to school in 2005, and completed a BA in Music at Campbell University in 2008.  She received her Master's Degree in Music Composition from the University of North Carolina in Greensboro in December 2010.
Her Master's composition at UNCG was a Requiem, written in memory of her parents, and presented by the Chancel Choir at First Presbyterian Church of Greensboro on All Saints Sunday, November 7th, 2010.
Writing music is her passion and she loves to share her music with all those who enjoy listening to and performing it.